This weekend I have completed the built of the GBC module Catch and Release (designed by Akiyuki). This is one of the smallest GBC modules designed by Akiyuki (only 717 parts), and will only take a couple of hours to build. The instructions and part list are available on Eurobricks.
There are no technical challenges or timing issues to be tackled like there are with the Ball Factory (also designed by Akiyuki), making this a good GBC module to start out with. Only tricky part for this module are the rubber bands, you will have to play around a little to make sure the grippers are closed enough to grip a ball, but not too close that will prevent a ball from being grabbed (The presentation topic has some pointers).
The balls used in the video are from Quercetti.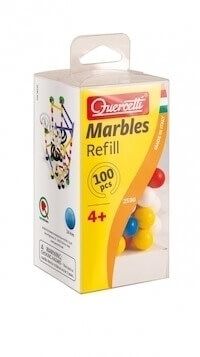 Next GBC Module to be built will be the Basket Shooter, this one has 2226 parts, so I got some sorting and ordering still ahead of me…
---
Previous post
SSL Server Test getting A+ rating
After the changes I made yesterday to the configuration of the web server and getting the A rating on SSL Server Test, I thought to myself 'Why not
Next post
Basket Shooter Building Time