For my 'Company' named Little Gem Software I am using a Mac Mini Server to host its website and handle all the background processes required to make WoW Realms do its thing.
In our new apartment the internet connection is located in the closet/metering cupboard in the hallway. right from the start I had also placed server in the closet close to the modem/router, only thing was it was standing/balancing over main water inlet. So this was something that had to change very quickly.
H-Squared has some nice products all focused on hanging your Apple equipment on your wall. This one for the Mac Mini is called the Mini Mount. Fixing the plate to the wall it self is easy, just drive two screws into the wall and you are basically done.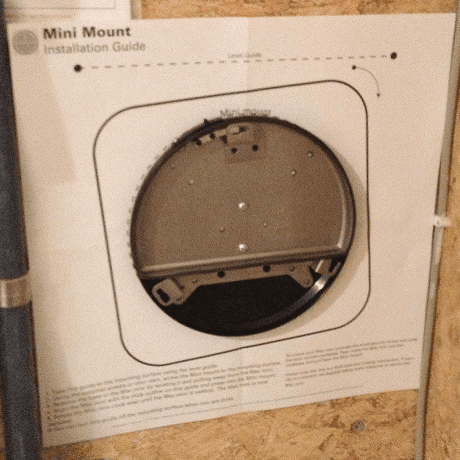 Base plate installed
However fixing the Mini itself to the Mini Mount proved a bit more troublesome. I ended up bending the plates for the locking mechanism outward so it would fit over the locking pins. So it wasn't as simple as the instruction video on the manufacturers site led me to believe, but nonetheless when it is mounted it feels very sturdy and reliable.
The follow picture shows the Mac Mini mounted on the closet wall.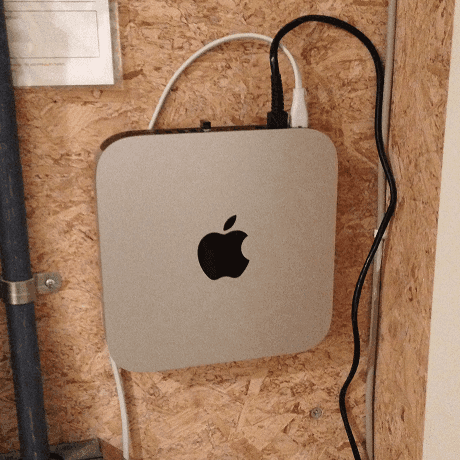 Final Result
---
Previous post
Mac won't stay in Sleep mode
Lately my iMac (model Mid 2012) has trouble staying in sleep mode (believe or not it started on April 1st, yup I am not kidding). When the Mac is in
Next post
OBIEE / ODI Lineage
On the site of Rittman Mead there is a post detailing OBIEE Lineage, ODI 11g New Mapping and Interface Features — Part 3 — OBIEE Lineage. I followed