I am proud to announce that today I have released my second iOS application which is called Cloud Hash.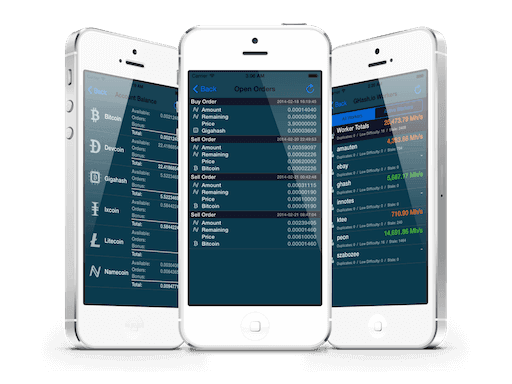 Cloud Hash
Using Cloud Hash you can keep an eye on your CEX.IO/GHash.IO Bitcoin cloud mining account directly from your iOS device.
So if you are into Bitcoin mining this application is just what you need. Cloud Hash helps you to keep track of your balance and open orders for the various crypto currencies supported by CEX.IO.
It also provides any easy way to quickly check how your workers are doing (hash rate, rejected shares).
Additionally it offers insight into Bitcoin exchange rates, some Bitcoin Network Statistic and a Revenue calculator to easily estimate the revenue of your mining hardware.
| Menu | Account Balance | GHash.io | Network Statistics |
| --- | --- | --- | --- |
| | | | |
Cloud Hash is available from the App Store.
---
Previous post
Additional Hubsan X4 Mods
After watching the video 'Hubsan X4 Tips & Tricks 2' I decided to implement some of these tips Sometimes the LiPo battery is somewhat hard to
Next post
High CPU load on Mac Mini server
For quite some time my Mac Mini server was constantly running at high CPU loads causing the fan(s) to run also constantly full-out. Bad for the