For quite some time my Mac Mini server was constantly running at high CPU loads causing the fan(s) to run also constantly full-out. Bad for the lifespan of the server and annoyingly noisy.
Based on the information from the Activity Monitor I did some searches (keywords Python and devicemgr since these were showing the highest CPU load) on the Internet, but nothing really useful stood out (or better said I didn't make the connection…)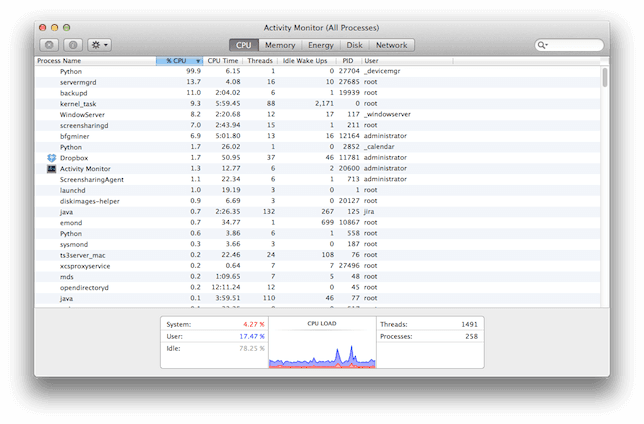 Activity Monitor - Python process
After poking around in the OS X Server app (parsing log files and looking for unwanted services to stop) I noticed that the section for the Profile Manager wasn't working as it should. I have never used the Profile Manager before on this server but somehow something got damaged at some point in time.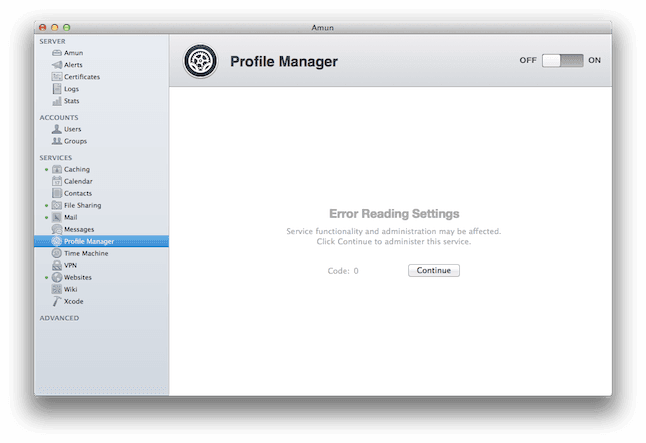 OS X Server - Profile Manager
I can't recall exactly when this has started. Mavericks was released on October 22th, 2013, but the server itself was not upgrade to Mavericks until late February. But with what I know now it probably started around the time I updated to OS X Server to version 3.1.1 or 3.1.2.
After reading Apple's support note OS X Server: How to reset Profile Manager to its original state and following the steps detailed under To reset Profile Manager and clear all data on Mavericks the server finally returned to a normal state. Quiet. What a relief…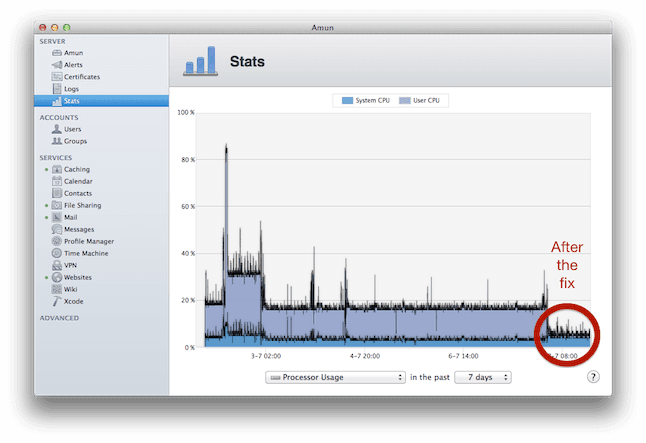 CPU Stats
---
Previous post
Cloud Hash for iOS has been released
I am proud to announce that today I have released my second iOS application which is called Cloud Hash. Using Cloud Hash you can keep an eye on
Next post
Coming out of my LEGO Dark Ages
… I have good memories from playing with LEGO as a kid and my interest for LEGO has been rekindled by helping out my